ZÁJEZD DO ANGLIE
---
ANGLIE 2020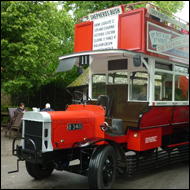 Kdy: od 29. 5. do 5. 6. 2020 – 8 dnů/5 nocí
Kam: Bournemouth
Výuka: 6 lekcí ve 2 dnech
S kým: CK Kristof Liberec
Cena: 10 990 Kč (v ceně autobus, trajekt, ubytování v rodinách s plnou penzí, ubytování v hotelu – 1 noc před Londýnem s e snídaní, výuka, průvodce, kompletní pojištění, mapy navštívených míst, certifikát o absolvování kurzu)
V letošním školním roce bychom opět rádi uskutečnili výukovo-pobytový zájezd do Velké Británie. Jako tradičně ubytování v anglických rodinách, výuka anglickým lektorem, celodenní a půldenní výlety.

A co uvidíme?
Bath – druhé nejnavštěvovanější město po Londýně (UNESCO) – římské památky, gregoriánské domy, návštěva bývalých římských lázní.
Dorset, Jurské pobřeží – přírodní památka (UNESCO). 150 km krásného pobřeží, křídové útesy.
Corfe Castle – zřícenina sídla Viléma Dobyvatele.
Stonehenge – megalitický kruh z obřích kamenných kvádrů.
Salisbury – hrázděné domy, gotická katedrála s nejvyšší věží v Anglii.
Beaulieu – palác, krásné zahrady, cisterciánský klášter, muzeum starých automobilů.
Bournemouth – přímořské město z hrabství Dorset, 10 km dlouhá písečná pláž, zahrady se spoustou krásných rostlin a živočichů ze tří kontinentů, procházka městem.
Londýn – máme na výběr buď prohlídku pamětihodností nebo Warner Bros Studio – The Making of Harry Potter. K oběma možnostem je výlet lodičkou po Temži.
Mgr. L. Kundrová,
organizátorka zájezdu
galerie Anglie 2019
A JAK SE POVEDLA ANGLIE – YORK 2019?
---
Čtěte a prohlížejte. Určitě teď někdo lituje, že nebyl s námi. Zkuste to příští rok. Nám se tam líbilo a zbyly nám jen krásné zážitky a pár suvenýrů. 
Anička Čermáková a Lukáš Drahorád něco málo napsali, že jsou tam občas chybičky, nevadí.
Chtěla bych všechny zúčastněné pochválit, chovali se prostě bezva a mohli jsme si celý zájezd jen užívat.
Mgr. L. Kundrová
England 2019
So, in the morning i woke up and after looking if i have everything i went to the meeting point. I already met on my way Anna and Eliška, but we talked after in our bus. We had a bus from Trutnov and the bus drivers were fine. The first day we were just in the bus all the day, but of course we had some stops. In like 2AM, we arrived to Calais, the beautiful town in France with Port to England. Because it was dark we couldn't see any of the buildings before we got to port.
After verification that we are not terrorists they let us on port where we waited like 20 minutes before we got on a ferry. It was like a Titanic for me, because i never was before in something big like this..
I don't know the exact time when we arrived to England, but i think it was like in 4AM. Best thing about it was that i was not sleeping all the time, but somehow i was okay that day. We got to some parking lot and from that point we had to walk.
I also need to write that there was a school from Liberec with us, and they were fine, we talked a lot, and they called me Lollipop, because i bought a big lollipop in one candy shop.
First we went to some old walls in York, and it looked pretty good for me. Then we got to one square and got a free time. I went with Pepa to Tesco, because why not. After coming back we went to the York's Chocolate Story. It was pretty awesome in my opinion. One guy told u show was chocolate made and this stuff.. On the end we had to make our own chocolate lollipop, it was white chocolate. I put some caramels on mine, and i must say that is was sooo good.
After that we went to parking lot again and our host families started to come. I was with Kristián and Pepa. We were last in the bus, but our family arrived. It was very kind and happy family in my opinion, they were a bit older, but i didn't care. I really enjoyed it.
Drahorád Lukáš, 8.B
England
We were in England last week. It was awesome, but also tired. I think i spent my youth in that bus. After a very long journey we saw  England. It was dark and like 5am, but still. It was England. After 5 hours we finally came to York. It's beautiful city with long history. All houses are from bricks and it's a lot of parks here. England is very green country. 
First day we went to the town center and looked at Bradford catedral, walls around the city and chocolate shop. I like chocholate so… i ate a looot of chocholate. After this long day we finally met our families! We were se excited but our family didn't come. Um.. ok. It still can be fun. When left just like 10 people our family finally arrived! Our house was very small and they had 5 childrens. 5! They're oldest child was 10 and youngest 3.
Next day i don't remember well. I just know we went by some train. After this two days we went to school. It was first time i was eexcited to school. Our teachers dispensed groups and we had lessons. But it was boring. Sorry : ))))). But also all this week i had awesome time with my school friends and also with my new friends. 
My favourite day was on white rocks. We saw seals and i really love sea. I thought sea will be cold, but actually was warm. Some childrens got wet their pants and boots (also me) and teachers were angry. But it was fun. 
Last day was also really good, bcs we went to London. London is lovely city. I love their architecture and their parks. I love it!
A.Č.
The night shift
Everybody was at home. I was the only one in the building. I was finishing my job – printing some documents. The printer wasn't in my office, so every time I printed something I had to go to another room. I was going to get the last paper. When I returned to my office, all the drawers were opened and on the computer screen there was a message: "I see you…" It was late, and I was tired, so I ignored it and went out of my office. I was heading to get some coffee – I can't drive my car tired like this. When I came to the kitchen, there weren't any cups. Then I heard some steps. I turned around, but nobody was there. "What am I thinking? I'm here all alone." I said to myself, but I was spooked as shet. I had to go to another floor. I went to an elevator. I pressed the button to call it, it didn't work. That meant, I will have to use emergency stairs. I opened red heavy door and pressed the light switch. The light flashed twice, then I saw some sparks flying out of the light bulb. "Very nice…" I said to myself "…I have to find a flashlight." I went to the security room. There was just a little problem. I didn't know where it is. After a few minutes of running in circles I found it. Opened the door like a big boi, and started searching for the flashlight. The first drawer was empty. In the second drawer were just some magazines for adults ( ͡° ͜ʖ ͡°). I opened the third drawer and I saw it. The black, crisp, shiny, tasty, amazing, beautiful, majestic, flashlight. I took it, and it didn't work. "Whatever, I´m going home." I left the security room, and started descending the stairs. I was going down the stairs, but really slowly, because I didn't want to fall. I fell immediately. I stood up and felt someone's breath on my neck. I freaked out and started running downstairs, kicked-opened the first door I've seen. I was on the 2nd floor. I've ran into the conference room. I was there for 5 minutes and then slowly opened the door and checked the hallway. It was empty. I saw an exit sign, so I followed it. When I got to the end of the hallway, I thought I saw somebody on the right, so I turned around to see it, but
when I turned around it disappeared. This freaked me out like my mother last time, when I was secretly wearing her skirt. I kept running. When I reached the main door, it was locked. I started sweating. I didn't know what to do. I ran to the toilets. I was there for 20 minutes, then the light turned on. I heard a tile squeaking. Then something dropped on the floor and somebody shouted "F*ck!". Water spilled all over my new shoes. Very confused I opened the door and saw our company cleaner Tony. "What the hell are you doing here?!" I asked him. "Cleaning toilets like every day YOU MUPPET!" "Okay okay…!" I left the toilets and went to the garages. I unlocked my car, got inside, started the engine, shifted the gear and crashed to the nearest pillar.
František Oliver Machaň, Tomáš Urban